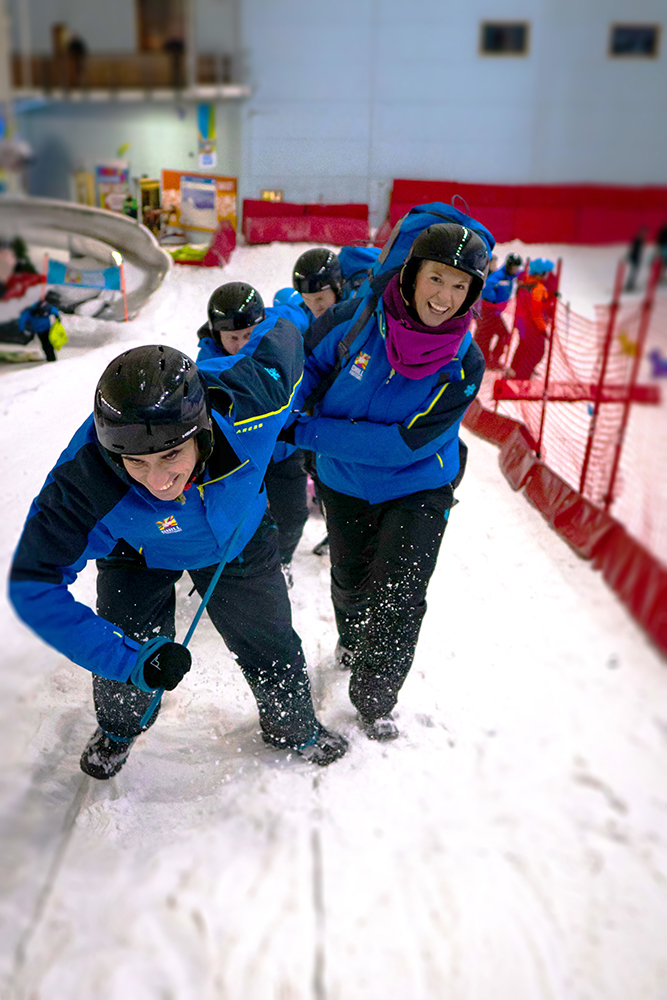 People Positive is excited to share the news of a new partnership with Chill Factore in Manchester to offer a brand-new product for training in key business topics such as leadership, team building and creating a vision.
The training is to be delivered at the iconic North West venue, helping to achieve a memorable, lasting experience for organisations and their people.
We'll deliver at the Chill Factore using a creative blend of innovative learning and the stimulating Summit Challenge. It's designed to make for a highly productive day that will address some of the key challenges your business is facing. The venue and the snow activity will help enhance the enjoyment and embed the learning, so the benefits last well beyond the time you spend with us.
To launch the product, we're offering a heavily discounted rate for a group of up to 10 people, a memorable day that's attuned to the needs of your business, and tangible benefits that will stimulate and focus your team. We plan to create case studies from these launch sessions that we'll use in future marketing material.
The partners
People Positive has built a worldwide reputation as performance improvement specialists. Working in a variety of sectors People Positive has delivered training, supported personal development and facilitated outstanding learning events to senior managers and others for over 30 years. Areas of expertise include team building, strategic work winning, change management and strategy development.
Chill Factore has the longest indoor ski slope in the UK. We're all about unique and meaningful learning experiences and we offer a fantastic ambience in which people who come to learn feel comfortable, positive and energised.
The process
If you are interested in taking advantage of this superb offer please contact me (Andrew Thacker). As soon as you've signed up and we've agreed a date, the People Positive team will be in touch to design a bespoke day that perfectly suits your needs. Be quick though, this is a time-limited offer which will close soon.